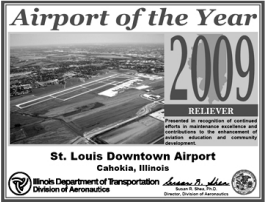 The Illinois Division of Aeronautics recognized the airport's achievements by selecting it as 2009 Reliever Airport of the Year for the State of Illinois. Ground was broken on a new $4.6 million aircraft rescue and firefighting equipment and administrative station. Approximately 6+ acres of land north of the airport was purchased for a flood plain mitigation project to offset the flood plain fill, necessary to extend Runway 12L/30R. Construction of a 1,500 ft. addition to Runway 12L/30R and an interior service road connecting the two aircraft parking ramps got underway.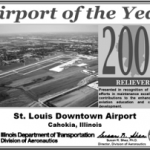 The parallel utility Runway 12L/30R, was extended from 3,800' to 5,300' and a new access taxiway was added to reduce air and ground congestion by enabling larger aircraft to use either runway. An interior service road was constructed around the northern end of Runway 5/23 to allow airport service vehicles to move about the airport without having to enter the movement area or cross an active runway or taxiway.
A new $5 million, 16,000 sq. ft. airport fire station and emergency coordination center officially opened on January 24th, 2011. The station includes three vehicle bays, an airport operations center, and a hardened 36-seat emergency coordination center designed to withstand an earthquake or tornado and continue to function. This valuable resource is available to regional emergency response coordinators during times of crises. A major reconstruction of the primary runway, Runway 12R/30L, widened the runway from 100 to 150 feet, lengthened it from 6,997 to 7,002 feet, and strengthened it to support aircraft weighing up to 200,000 lbs., such as the Airbus 320 or comparatively lightweight Boeing 757 aircraft. Additionally, the runway lighting system was totally replaced with a new high-intensity lighting system and Precision Approach Path Indicators (PAPIs.)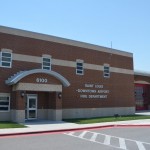 The parking lot in front of the airport's administration, building fire station, and the access road, Archview Drive, was resurfaced. A new vehicle gate accessing the west ramp and new perimeter fencing was installed in remote areas of the airport. Today, planning continues for future developments with a Land Use Plan, Environmental Studies, and an Airport Master Plan.