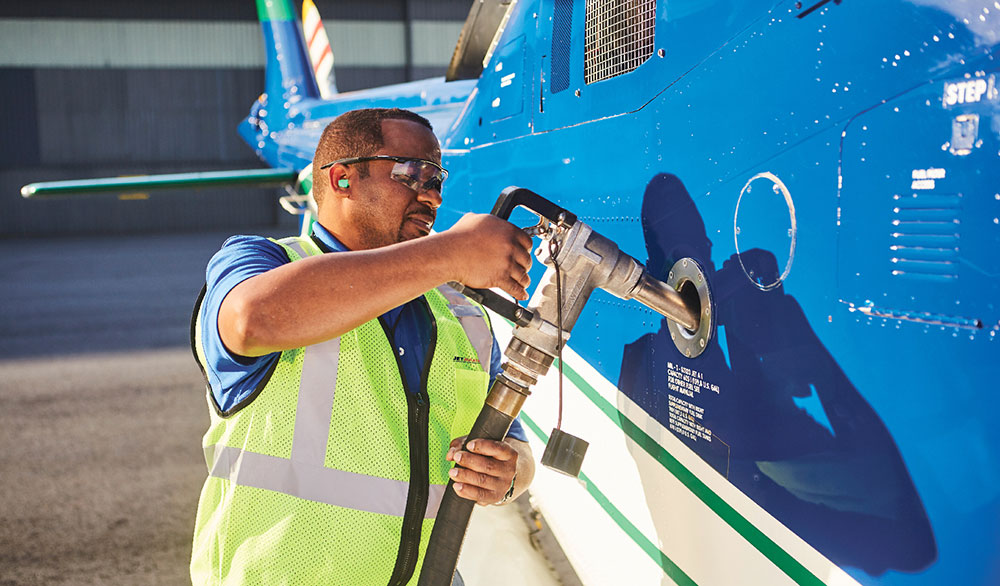 With air travel dropping sharply in recent months due to the COVID-19 pandemic, one ripple effect at St. Louis Downtown Airport and airports across the country is a sharp decline in fuel sales. St. Louis Downtown Airport is pleased to share that we were able to secure $69,000 in funding through the CARES Act to help offset operational costs, including some of the COVID-19 related loss of fuel sales. That was a big win for the airport!
There also is an opportunity for the airport to secure additional funding through the CARES Act to help to cover the match typically paid by the airport for infrastructure projects, helping to ensure they can move forward as planned. We have submitted a project for consideration and look forward to announcing more details and the amount of funding secured later this year.
As tenants grow and air travel continues to pick back up, we encourage those flying to and from St. Louis Downtown Airport to fill up while you are on-site. The dollars you spend help to support the various infrastructure projects and other improvements at the airport that benefit all of our tenants and customers.