With unrivaled proximity to downtown St. Louis and downtown Clayton, MO, via Interstate 64, KCPS offers easy accessibility to and from some of the region's most popular locations. Whether you're here for business or pleasure, KCPS provides easy access to all the fantastic restaurants, hotel amenities, business corridors, cultural districts, and attractions the Gateway City has to offer.
Explore St. Louis
The City of St. Louis City, St. Louis County, and the surrounding area are home to prominent businesses including Anheuser-Busch InBev's North American headquarters, Ameren, Nestle Purina, Edwards Jones Investments, Express Scripts, and Boeing, as well as historic institutions including St. Louis University and Washington University in St. Louis, and several world-class museums. The bi-state St. Louis region also offers all kinds of entertainment, recreation, and nightlife opportunities and destinations.
St. Louis is a city of endless business opportunity, which continues to rank as a hotbed for tech startups (including the Central West End neighborhood's nationally recognized Cortex community for biotech research) and raising families (within a wide range of nationally ranked towns and suburbs). Come see what the Gateway to the West and the St. Louis region have to offer you and your business today!
Packed with Possibility
With a wide range of amazing activities, attractions, and more within a short drive, a whole world of adventure is at your fingertips. On the weekends, relax in a cozy neighborhood cafe, tour a local brewery, visit Forest Park—one of the largest urban parks in the country—or take the kids on a safari adventure at the Saint Louis Zoo, America's Best Free Attraction (USA Today). And don't forget to check out Cahokia Mounds State Historic Site, where the remains of the most sophisticated prehistoric native civilization north of Mexico are preserved. Discover heart-pounding action at World Wide Technology Raceway, zipline in the magnificent limestone bluffs overlooking the mighty Mississippi River, or enjoy some quiet contemplation at the National Shrine of Our Lady of the Snows, one of the largest outdoor shrines in North America. The region is also home to the Amateur Trapshooting Association's Grand American – the world's largest trapshooting competition.
Embark on Your Next Adventure
There are more than 30 unforgettable attractions and extraordinary experiences within a 15-minute radius of the St. Louis Downtown Airport, each worthy of its own visit.
HOTELS WITHIN 10 Minutes

(800) 810-5053

(618) 874-5000

(314) 231-3003

(314) 421-1776

(314) 231-1234

(314) 621-7900

(314) 621-9600

(314) 621-2000

(844) 271-6291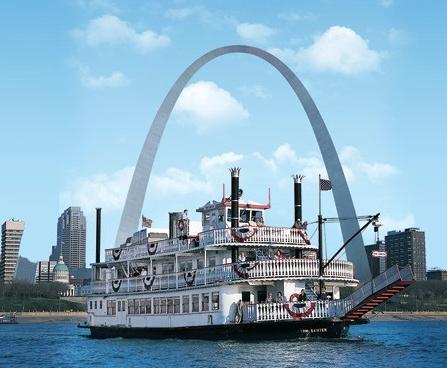 As the nation's tallest monument, the Gateway Arch in downtown St. Louis has welcomed visitors for more than 50 years with its iconic, awe-inspiring design. From the top of the tallest man-made monument in the United States and highest point in downtown St. Louis, you will experience unforgettable views of the city and the Mississippi River. Extend your visit and step aboard the Gateway Arch Riverboats for a delightful, narrated journey back to a time when steamboats ruled the Mississippi. These Riverboats host a variety of events including One-Hour Sightseeing Cruises, Skyline Dinner Cruises, Blues Cruises, Oktoberfest, and more. The Riverboat season runs from March through November.
Hours:
9:00 am to 6:00 pm | Winter
8:00 am to 10:00 pm | Summer
Open Daily – Closed Thanksgiving, Christmas & New Year's Day
Arch: 1 Memorial Drive | St. Louis, MO | 63101
Riverboats: 50 S. Leonor K. Sullivan Blvd. | St. Louis, MO | 63102
Phone: (877) 982-1410
Email | gatewayarch.com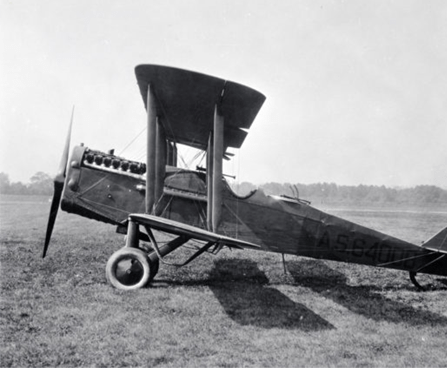 Greater St. Louis Air & Space Museum
The Greater St. Louis Air & Space Museum at the St. Louis Downtown Airport is a museum with the mission to preserve and display historic air and space crafts and artifacts and provide educational programs. The adjacent Hangars One and Two are listed on the National Register of Historic Places. This world-class institution focusing on all aspects of Aerospace History is the perfect landmark visit for any history buff or aviation fan.
Hours:
10:00 a.m. – 4:00 p.m. | Friday – Sunday
Group tours can be arranged for other times, and by appointment on other days.
2300 Vector Drive | Cahokia Heights, IL | 62206
Phone: (618) 332-3664
Email | airandspacemuseum.org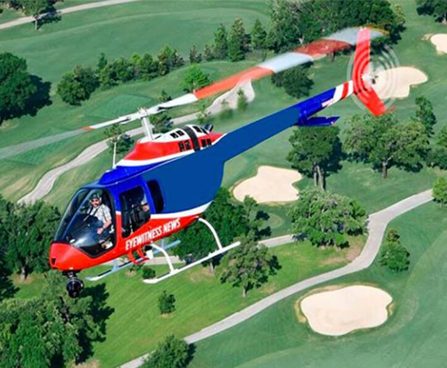 Gateway Helicopter Tours
Experience scenic helicopter tours of the St. Louis Riverfront taking off/landing at the St. Louis Downtown Heliport every day from 10 am to 7 pm. The KCPS Heliport is located adjacent to the Gateway Arch Riverfront, on the Mississippi River levee.
Phone: (314) 496-4494
Email | gatewayhelicoptertours.com