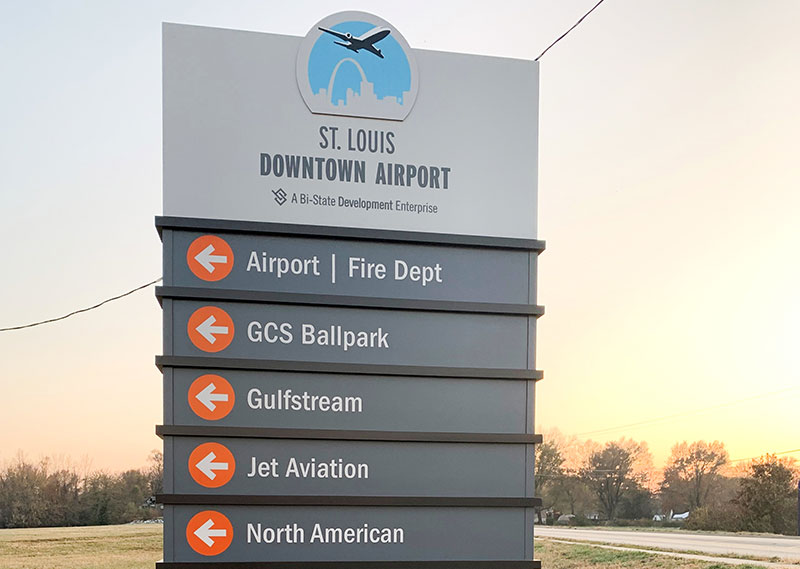 St. Louis Downtown Airport has proven to be an ideal location for Helicopters Inc. for a variety of reasons, chief among them being access to talent.
"We can find and retain employees with key industry skills from almost any direction," said Parker Condie, President and CEO of Helicopters Inc. "We have employees who live in Missouri, from West County to South County, and in Illinois, from O'Fallon to Columbia and of course Cahokia."
St. Louis Downtown Airport's central location in the U.S. is crucial for their company, too, as they are constantly moving parts and personnel to various locations around the country.
'From a supply-chain management stand-point, it would be difficult to efficiently maintain aircraft the way we need to if we were not headquartered in the Midwest," Condie added.
The airport's proximity to St. Louis is especially advantageous for Helicopters Inc.'s Electronic News Gathering (ENG) business, allowing for aircraft to takeoff from the airport and be over the downtown St. Louis or major highways in minutes.
Condie also notes that the management team at St. Louis Downtown airport, together with the local Air Traffic Control, have been phenomenal to work with over the years. "We value our relationship with the airport and are appreciative of everything that the airport administrators, security personnel and maintenance crews do to keep us safe and allow our operations to run smoothly."
Helicopters Inc is one of more than a dozen aviation-related businesses that are a part of the thriving aircraft manufacturing and maintenance ecosystem at St. Louis Downtown Airport, and the property contains an abundance of land ready and available for development by others interested in being a part of it. To learn more, visit www.stldowntownairport.com.