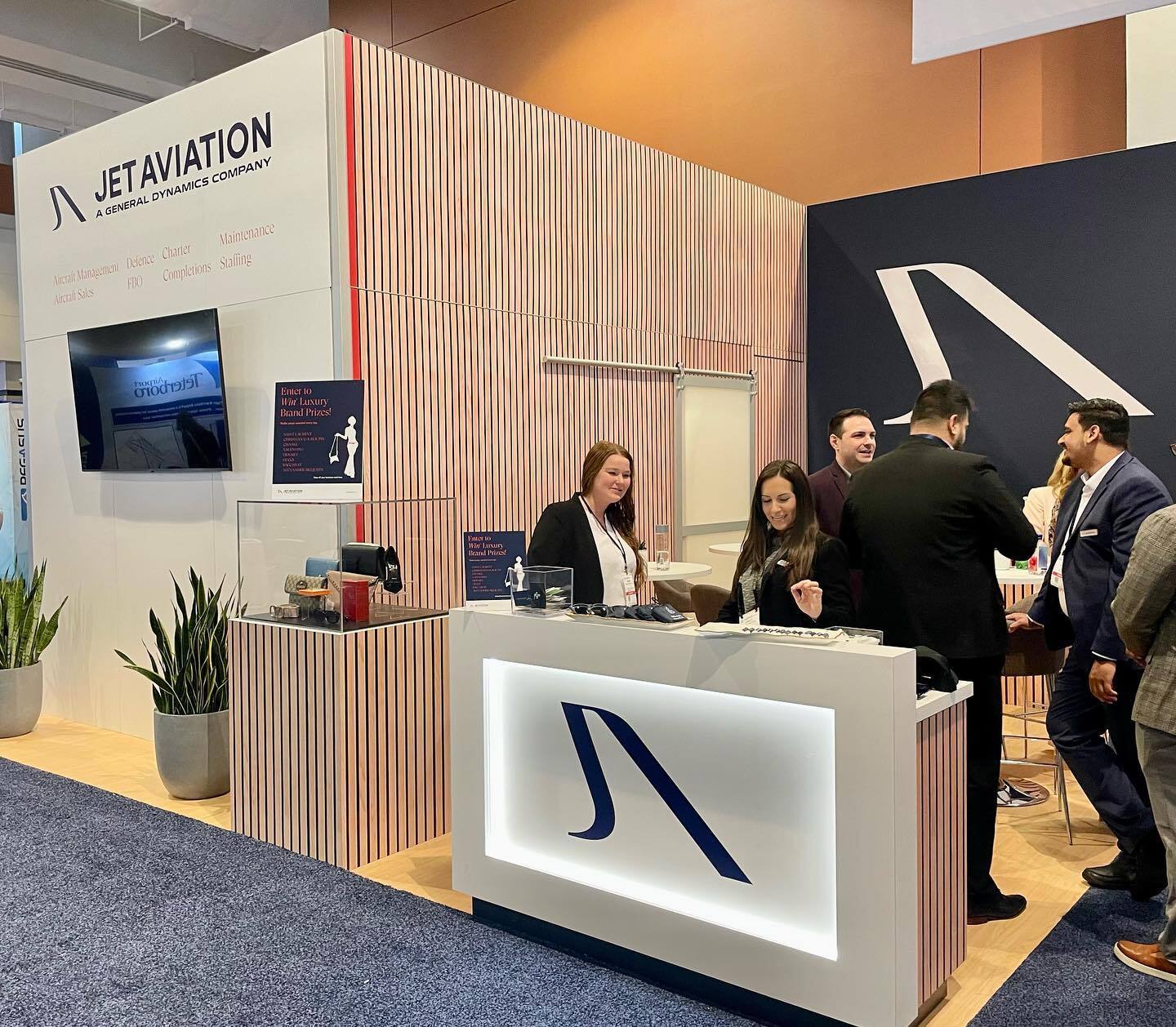 Several members of the St. Louis Downtown Airport (KCPS) team started off the
year by attending the National Business Aviation Association (NBAA) 2023
Schedulers & Dispatchers Conference (SDC2023). Held in Nashville, Tenn. in
January, the conference showcased the latest business aviation services, equipment
and advanced technologies designed to drive the aviation industry forward.
The event featured more than 460 exhibit booths and attracted an estimated 3,400
attendees. This year's theme, "Community, connections, and a little bit country,"
featured more than 30 education sessions and professional development courses
that focused on the industry's most important topics and issues.
"SDC2023 was an incredible, record-breaking event, but it's about so much more than the numbers, it's about the people," said NBAA President and CEO Ed Bolen. "This is a group that's very passionate. They are committed to coming together, giving back to the community and moving the industry forward, and the way they do that as part of this event is inspiring."
The KCPS team and other attendees had the opportunity to expand our industry knowledge through various presentations focused on a range of issues, such as the future of flight dispatch technologies, the impacts of weather conditions on aircraft, how community connections can impact change and create more inclusive workspaces, and much more. Multiple roundtable discussions were also held, featuring members of the NBAA, Federal Aviation Administration (FAA), and Customs and Border Protection (CBP).
United States Air Force combat veteran and former Thunderbird Lead Solo Michelle "Mace" Curran gave this year's opening keynote address. In her remarks, she noted how she overcame her fear of failure and struggle with self-doubt by expanding her comfort zone and learning to feel comfortable with being uncomfortable. Her inspiring message illustrated the importance of vulnerability and how teamwork can not only improve efficiency, but also enhance personal growth and increase chances for innovation.
"We were thrilled to be able to learn from industry leaders and take their ideas home with us, and we are already excited to re-connect at next year's event in Fort Worth, Texas," said Sandra Shore, Director of St. Louis Downtown Airport.
Shore says new connections were developed with potential customers who are interested in the convenience that KCPS offers for those looking to fly into and out
of the St. Louis region. Anyone who would like more
insight on how the airport can
be a convenient, discreet connection to all the two-state area offers, visit the
airport

website
or contact Shore at
seshore@

null

stlouisdowntownairport.com
.