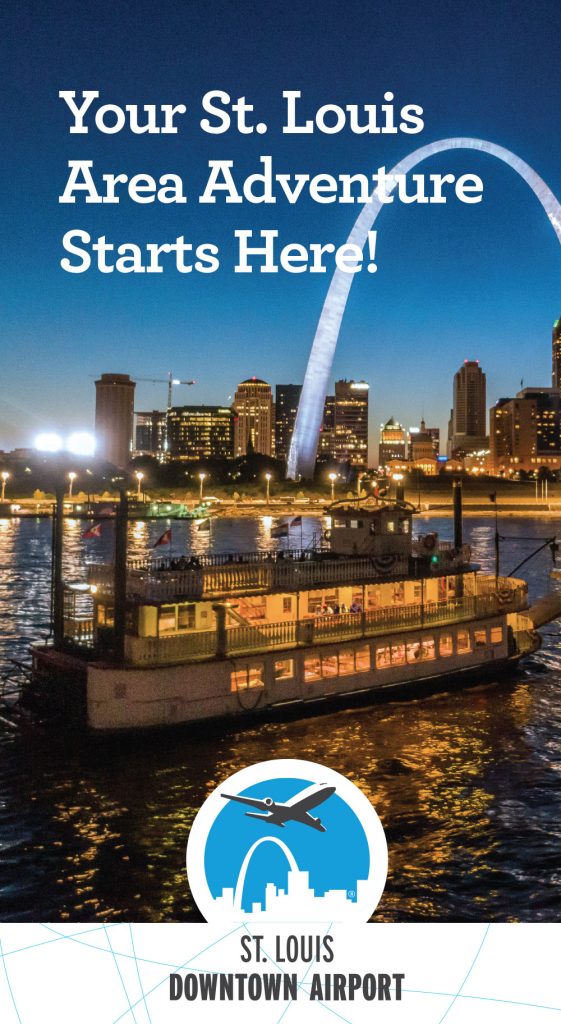 Thinking of visiting St. Louis anytime soon? We have more than 30 reasons why you should! We understand that planning a trip to a destination recently named one of the World's Greatest Places of 2021 by TIME Magazine might be a little daunting, but St. Louis Downtown Airport has created a special Visitor's Guide that spotlights what we consider the best the St. Louis region has to offer – all within a 15-minute drive of the airport.
The 37 extraordinary attractions and adventures included were carefully selected to ensure we have something for everyone. Sharks, parks and landmarks? Boats, breweries and a ballgame? Fine dining, local wine and a national shrine? The heart-pounding excitement of NASCAR racing? Wherever your interests lie, you'll find the St. Louis region is the perfect place to embark on your next adventure!
You can access the new guide at stlouisdowntownairport.com/visit or contact Mary Lamie at 314-982-1562 or mclamie@nullbistatedev.org to request a hard copy.