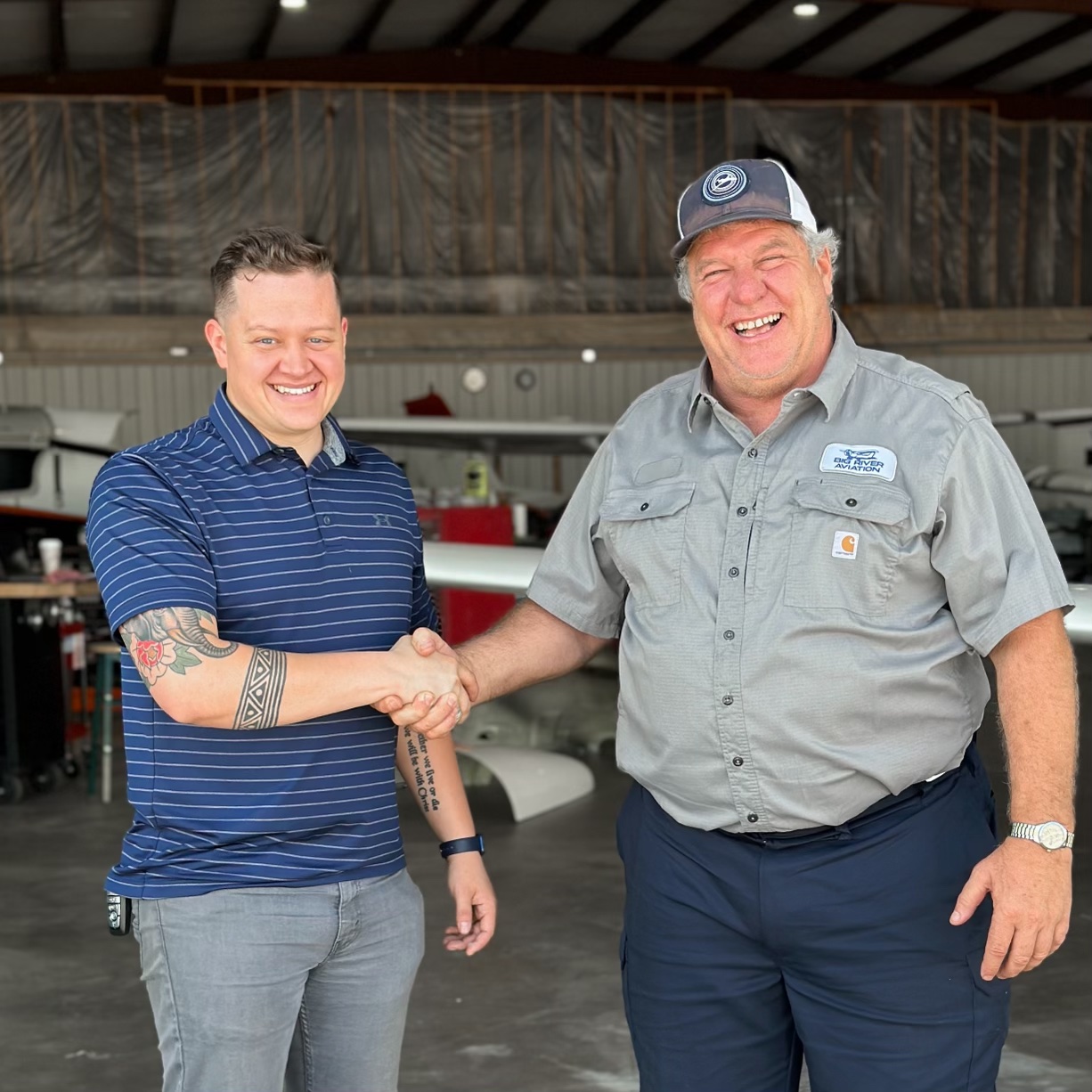 Longtime airport tenant Big River Aviation has announced a change in ownership. Josiah (Josh) Bridges, A&P IA, is now Managing Partner. Former owner Paul Voorhees will share his expertise in a new role as Shop Manager at Big River Aviation.
The new ownership team is committed to maintaining the company's reputation for excellence while embracing new horizons. While the company's name remains unchanged, watch for a refreshed logo and new branding. The ownership transition provides an exciting opportunity for continued growth and expansion for the Big River Aviation, driven by a renewed commitment to customer excellence and cutting-edge solutions.
We wish Josh and the rest of the team all the best and are confident the foundation of Big River Aviation's quality service will remain steadfast while evolving to meet the demands of a dynamic industry.