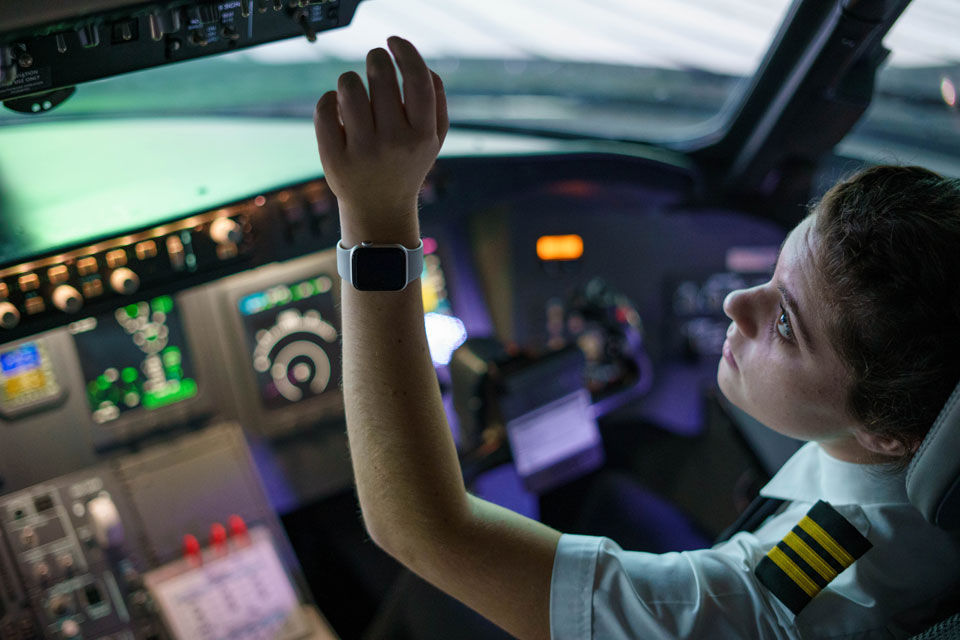 Prior to the COVID-19 pandemic, the global aviation industry was facing an alarming shortage of pilots and mechanics. While there may be a tendency to think the need for growing this select workforce has dissipated as demand for air travel has declined in recent months, that would be a mistake.
The reality is air travel will rebound over the next few years, and during that same timeframe, the U.S. aviation industry faces an unprecedented rate of retirements. Leading industry website AviationPros.com reported in August that "over the next six years, forty-two percent of pilots at Alaska Airlines, United, American, Delta and Southwest face mandatory retirement. The same carriers' maintenance professionals have an average age in the high 50's." Those trends make it clear that when demand for air travel returns, the industry will be left short-handed.
To help address the expected shortage, the future-focused programs at Saint Louis University's (SLU) Parks College of Engineering, Aviation and Technology are doing their part to add new skilled professionals to the workforce. Since it was founded in 1927 as America's first federally certified school of aviation, SLU's Parks College has forged a path of innovation in all the disciplines it serves, including aviation management, aerospace engineering, electrical engineering, computer engineering, mechanical engineering, biomedical engineering, civil engineering and more. Flight training is conducted out of the college's Center for Aviation Science, located at St. Louis Downtown Airport in Cahokia, Ill., which provides aviation students with a complex and dynamic environment in which to learn to fly. Students enrolled in the aviation program are able to fly within weeks of their freshman year, and continuously gather more and more certification throughout each year of the flight science degree program.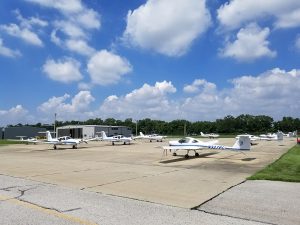 Corwin Huang, a SLU graduate and Parks College flight instructor, earned a Bachelor of Science in Aeronautics with a Flight Science concentration in 2020, and he believes the program's curriculum fully equips students with the knowledge and skills to begin their path in the industry and lead to a career as an aviation professional.
"Our aviation program is really solid," Huang noted. "I think the college does an excellent job reinforcing the need for students to strive to be exceptional professional pilots and supplying them with the tools and opportunities to do so."
Parks College has partner agreements with several different airlines to ensure that students get early exposure to the aviation industry with unparalleled hands-on experience. SLU joined ExpressJet's Airline Pilot Pathway Program (AP3), which provides a clear pathway for students to a career as a pilot at ExpressJet. Additional partnerships with Envoy Air and Republic Airlines guarantee students interviews upon completion of the flight science degree program and flight certificates and ratings. Furthermore, SLU was chosen by Mesa Airlines to be a partner in Mesa's First Officer Cadet Pipeline University Program. Upon completion of that Program, graduates can participate in its Career Path Program designed to provide qualified current and future United Express pilots at Mesa a clear path to the flight deck with United Airlines.
Huang also highlighted the college's efforts to introduce youth to the world of aviation through various STEM outreach programs and educational camps. The Saint Louis University Aviation Summer Academy invites students entering grades 11 and 12 to learn more about different areas of study and career paths in aviation. During the academy, Parks College faculty, certified flight instructors and student mentors guide participants through hands-on activities in subjects that include flight science, aviation management, aerial navigation, aircraft design, unmanned aerial vehicles and air traffic control. Academy participants also take flights in Saint Louis University airplanes with certified flight instructors, participate in off-campus field trips and explore SLU's campus.
Stephen Magoc, Department Chair of Aviation Science for Parks College, is confident that the training and education aviation students receive in the program will continue to help launch countless careers in the St. Louis region.
"Most of our graduates looking to prepare for careers as commercial airline pilots are looking for employment as certified flight instructors or other types of flying opportunities to earn the hours necessary to become a first officer for a regional airline," said Magoc. "Students who are local tend to want to stay in the St. Louis region due to its rich aviation sector, and we do have graduates from other parts of the U.S. like California, Florida and Massachusetts that have gone on to be flight instructors for Parks College or other area flight schools."
And for those seeking an aviation career outside of the cockpit, opportunities abound in the bi-state St. Louis region, which is home to five airports each serving a unique segment of the industry. For St. Louis Downtown Airport, that is serving as the region's front door for business aviation. Over the course of its rich 80+ year history, St. Louis Downtown Airport has developed partnerships with businesses of all kinds that now operate at the airport or adjacent to it, ranging from general aviation, personal use and training schools to maintenance, manufacturing, helicopter operations and more. These businesses have created employment opportunities for more than 650 positions and support 3,200 direct and indirect jobs. Four-hundred and fifty of those jobs are specifically in aerospace manufacturing that support the region's aerospace industry cluster, with many of those positions being held by Parks College graduates.
As the airline industry continues to recover from the challenges wrought by the pandemic, St. Louis Downtown Airport and SLU's Parks College are well positioned for future growth as an increasingly vital piece of the Midwest's aviation network and they remain committed to continuing to develop career pipelines for those interested in any number of opportunities in the aviation sector.