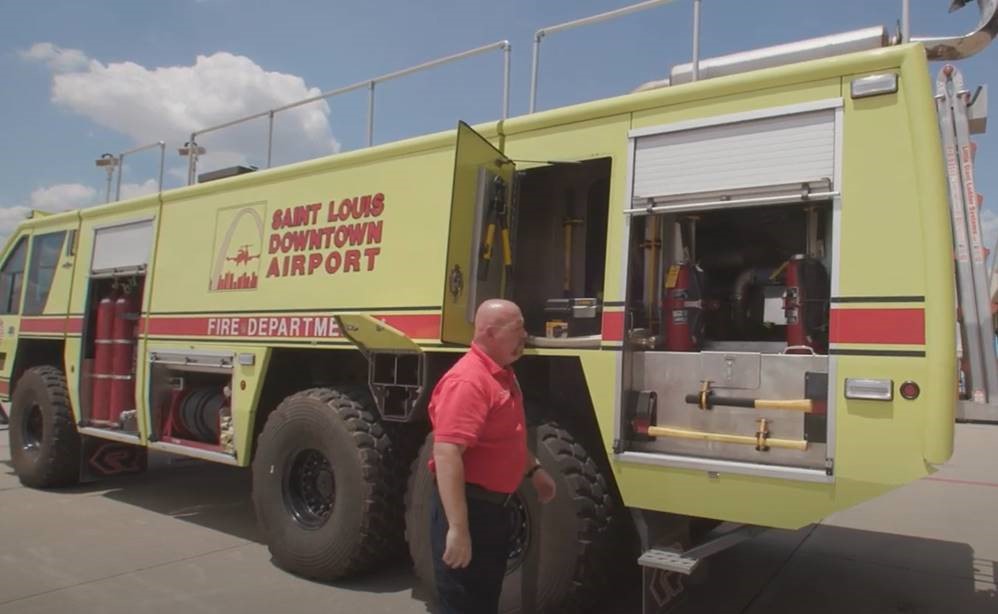 During the week of June 14-18, Saint Louis University's Parks College of Engineering, Aviation and Technology hosted its very first virtual aviation summer camp: SLU's Virtual Aviation Exploration Experience. St. Louis Downtown Airport was pleased to be one of several organizations which participated in the event, which attracted 32 students from across the United States and around the world as the virtual format opened the camp to a broader audience.
The high school students logged into Zoom for four hours a day to participate and learn from five counselors as well as aviation industry professionals, SLU faculty and certified flight instructors (CFIs). Presentations, academic lessons, academic modules, an informal brown bag lunch series and small group sessions filled the week. The campers researched potential aviation careers in small groups during the week and gave presentations on those careers during the final day of camp.
Thirty-minute sessions provided the campers firsthand experiences from professionals in the field at least twice a day. They heard from airport directors, transportation security inspectors, airfield fire and rescue, naval aviation, corporate aviation, air traffic control and flight attendants.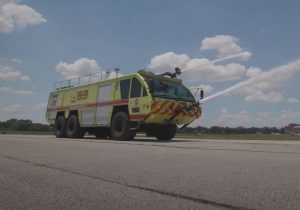 Parks College of Engineering, Aviation and Technology, at St. Louis University is the nation's oldest federally certified flight school and houses approximately 30 airplanes at St. Louis Downtown Airport for student training. Airport Director Erick Dahl and airport fireman Terry Bowman provided camp participants with a virtual video tour of the Airport Administration Building, Fire Station, Apparatus Bay, and airport property.
Other academic modules brought to life, aircraft accident investigations and the forces of flight, teaching the campers how to preflight an aircraft, plan a cross-country flight and even how to interview aircraft accident witnesses. The brown bag series carried out by Take Flight Girls, Inc., brought in guest speakers who explained the process of studying aviation from high school to college as well as the developments put in place to aid these students in their goals.
High school senior Juan Almanza joined the virtual camp from Chicago, Illinois. "I participated in SLU's Aviation Experience Exploration hoping to learn the pathway to my dream pilot career. I learned that and more. In just one week, I was able to meet amazing presenters, made new friendships, and got to know the aviation field like never before," he said.
Aviation Science Department Chair Steve Magoc said, "These students chose to attend our virtual summer camp and dedicated time out of their summer schedules to spend four hours each day with us. All of our summer camp students were very eager to learn about different aspects of the aviation industry and the academic programs that SLU has to offer them.  A good time was had by all of the participants."
The virtual camp was sponsored by Diamond Aircraft Industries, Take Flight Girls, Inc., and Republic Airways.
For more information, please contact Parks College Outreach Coordinator Amy Preis at amy.preis@nullslu.edu or visit slu.edu/parks.