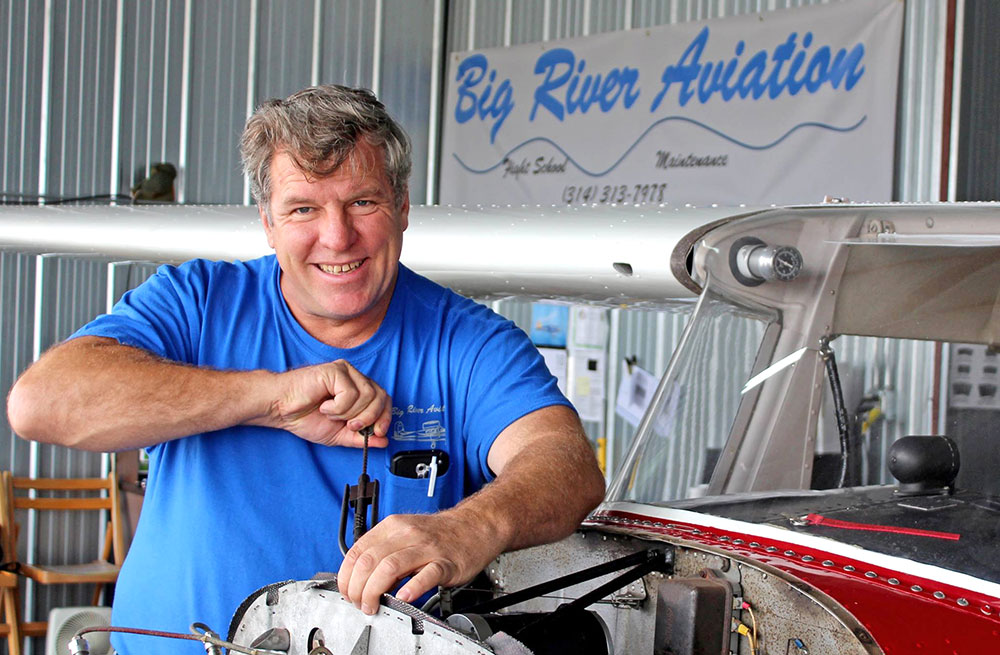 At a Glance
Big River Aviation provides aircraft maintenance, aircraft rental, flight training and various other services to the aviation community.
Business Type
Aircraft inspections, maintenance, acquisition consulting and avionic installations
A Closer Look
Big River Aviation LLC is located at the west terminal at St. Louis Downtown Airport. The company caters to single and light twin engine piston aircraft. The experienced team provides excellent service at a fair price. They can handle annual inspections, unscheduled maintenance, pre-purchase evaluations, and avionic installations. The dedicated staff can cover the unexpected needs of transient aircraft from bad tires, to bad magnetos.
The company strives to assist those in need, even if it is after hours or on a holiday. If there is any way it can be done, Big River Aviation will get it done. Company owner Paul Voorhees lives just 15 minutes away and can quickly be at the airport, when needed.
Learn More
Facebook: https://www.facebook.com/Bigriveraviation
Email: bigriveraviation@nullgmail.com
Phone: 314-313-7978