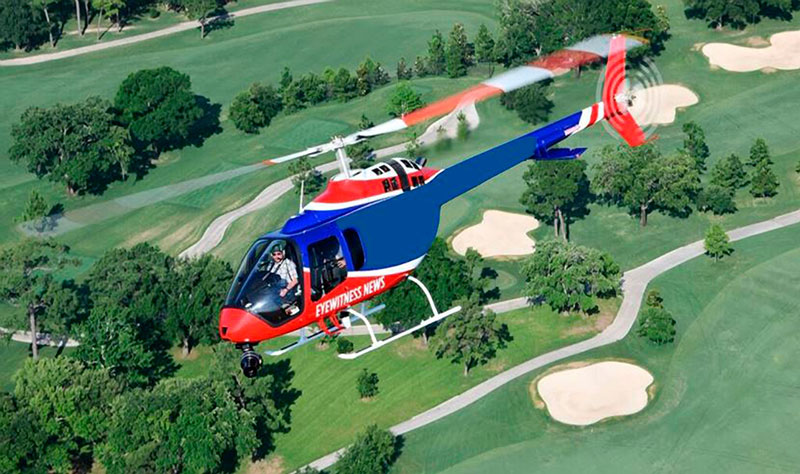 Helicopters Inc. is a growing aviation company based at St. Louis Downtown Airport (KCPS) that specializes in turn-key Electronic News Gathering (ENG) solutions for TV news outlets across the country. With about 70 helicopters on their fleet, Helicopters Inc. provides "eye in the sky" customized packages to over 40 news stations in 31 cities coast-to-coast. These packages include the helicopter, pilots, and all the equipment required to capture high-quality aerial imagery to feed straight into the newsroom. Helicopters Inc. will even staff and train the photographers manipulating the cameras in flight.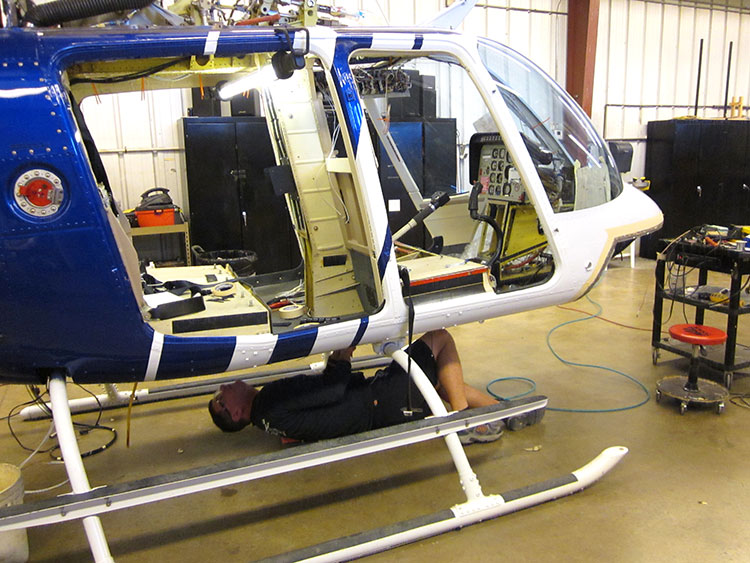 In addition to ENG solutions for news stations, Helicopters Inc. provides aircraft for utility companies and the United States government. The company also recently expanded its Part 135 charter operations to St. Louis, New York, and Los Angeles. This on-demand, unscheduled air service is a great option for those who need a helicopter to travel.
For all their operations, the company provides maintenance operations, and since their headquarters and largest facility is at St. Louis Downtown Airport, all the major overhaul work or reconditioning of an aircraft is done at that location.
"We have all the capability here in St. Louis to rebuild an aircraft from its many pieces," said Parker Condie, President and CEO of Helicopters Inc. "Cahokia is also our key location for all ENG installs." As part of that process, the interior of the aircraft has to be disassembled, wired for ENG and then reassembled, all with the proper documentation and approval of the FAA.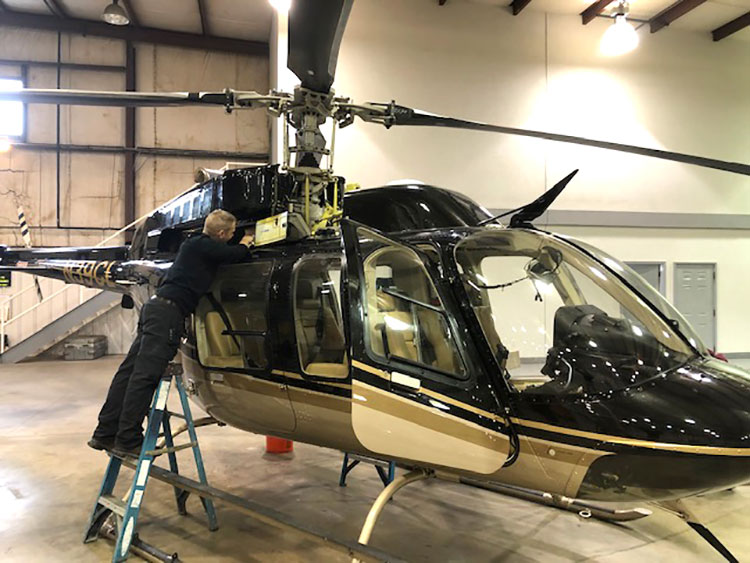 Helicopters Inc. technicians and senior mechanics from the St. Louis office also travel to the other offices to provide support and training. While Helicopters Inc. employs approximately 300 individuals nationwide, an effective team of 40 works out of St. Louis Downtown Airport. Many of their team members, especially those in the St. Louis, have been with the company for years. After being sold in 2016, the company became an employee owned company, which Condie notes makes finding the right candidates even more important when recruiting. As a result, they rely heavily on referrals and also use special helicopter related internet job sites to fill open positions.
"Aviation is one large family," said Condie. "Many of our employees have worked in the industry for generations, and everyone knows each other. It is important to maintain and build on the rich history this region has had in aviation."
While there are currently no open positions at the St. Louis headquarters, Helicopters Inc. is always looking for highly qualified pilots and mechanics to fill full and part-time roles in their various other locations. To learn more, please contact Debbie "Dee" Duncan at (314) 351-1400.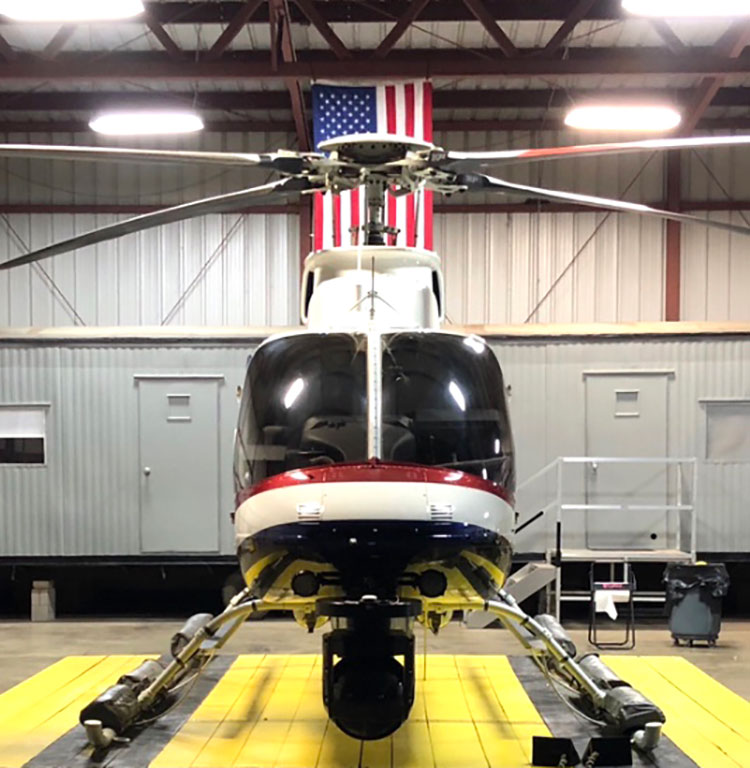 "We have all the capability here in St. Louis to rebuild an aircraft from its many pieces."
— Parker Condie, President and CEO of Helicopters Inc.