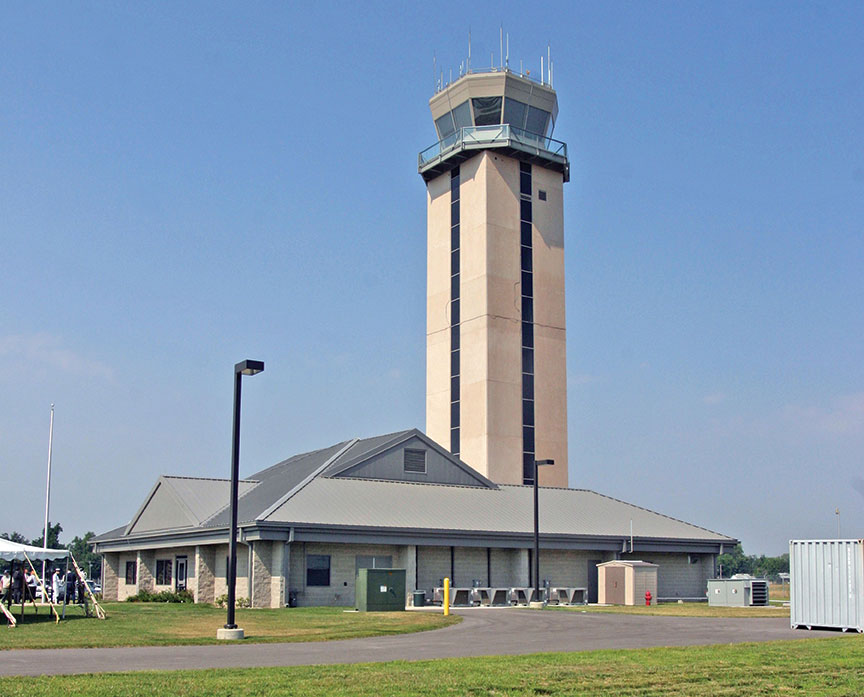 As COVID-19 significantly impacted air traffic across the nation, St. Louis Downtown Airport saw a reduction in the daily control tower operation hours. The tower which is typically open from 6 a.m. to 10 p.m. daily, operated from 8 a.m. to 4 p.m. the first few months. Although the adjustment is standard for airports this size, reduced hours meant that pilots who were using the airport after hours had to rely on alternate communication forms.
Ideal Aviation occupies two hangars totaling more than 25,000 square feet at St. Louis Downtown Airport and provides fuel, maintenance, flight training, aircraft rental and storage to resident and transient pilots. Bill Macon, managing partner for Ideal Aviation, said when the tower is closed, an automated message goes out, and each aircraft has to self-report. Pilots send messages to a shared frequency, communicating their location and intentions.
Macon said the reduced schedule wasn't noticeable at first because both the coronavirus and the weather reduced air traffic.
"From the period of mid-March until the beginning of May, even though technically we could have continued flight training full tilt because flight training is considered an essential service, we elected on our own to scale down operations significantly—not because of the tower but because of our inability to ensure the safety of students and pilots in a small confined space during COVID-19," said Macon.
By mid-May, as the weather improved and some restrictions were lifted, flight training and travel began to resume at St. Louis Downtown Airport, which features three runways. The team at Ideal Aviation said pilots utilizing the runways simultaneously with no control tower resulted in some challenges.
"There are small airports all over the U.S. that don't require a control tower," said Colin Foppe, Director of Operations for Ideal Aviation. "But when there's jet traffic coming in, helicopters for news and EMS coming in and out, and a couple of different training schools here, it can be quite busy. That's why there has always been a control tower here."
Foppe added that this experience has made for a great learning environment. "Students are flying when the tower is open and when it's closed, but oftentimes they have an instructor with them," he said. "All the instructors here are focused on making sure everybody is capable of getting in and out of the air space whether the control tower is open or closed."
The FAA extended the control tower hours on June 4, so it is now open again until 8 p.m. Having four more hours back in the operating schedule to cover the popular evening flying time is a sign that things are getting closer to being back to normal.